Dr. Jessica Pizano, DCN, CNS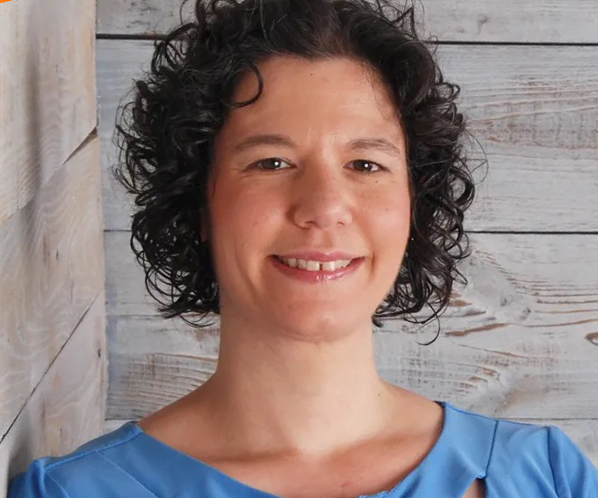 Dr. Jessica Pizano graduated with honors from the University of Bridgeport's master's nutrition program and earned a doctorate in Clinical Nutrition at the Maryland University of Integrative Health (MUIH). During her years in academia, she developed a passion for helping those with rare diseases.

She is a co-founder of SNPed, a webinar-based series educating practitioners in nutritional genomics and systems medicine.

She is a faculty member at MUIH, where she teaches nutritional genomic counseling at the master's level.

She has contributed to a series of peer-reviewed journal articles on the microbiome and chapters of her work on nutritional genomics have been included in a graduate-level nutrition textbook.

As a certified corrective and clinical exercise specialist, Dr. Pizano evaluates and creates plans to correct postural imbalances for connective tissue disease patients and other musculoskeletal disorders.

Dr. Pizano is the leading nutrition specialist in the country for mast cell activation disorders. She can also be found at mastcelladvanceddiagnostics.com.

Dr. Anne maitland, MD, PhD
Dr. Anne Maitland has been named one of New York Times Super Doctors since 2011 and one of America's Top 21 Women's Doctors by Lifescript.com in 2009. She is a Fellow of the American College of Allergy, Asthma and Immunology and a member of the American Academy of Allergy, Asthma and Immunology.
She is an active member of the Mast Cell Activation Disorders task force of the American Academy of Allergy, Asthma and Immunology.
Anne Maitland is active in local societies and the surrounding communities, to increase awareness of immune mediated disorders, including primary immune deficiency and mast cell disorders. She is also involved with research to continually improve the treatments of classic allergic disorders and recurrent infections. Her clinical focus includes the diagnosis and treatment of Mast Cell Disorders in the context of connective tissue disorders.
Dr. Maitland earned an MD, PhD (Immunology graduate group) from the University of Pennsylvania in Philadelphia, PA. She did her residency, inInternal Medicine at the Brigham and Women's Hospital in Boston, MA. She completed her fellowship in Allergy & Immunology was completed at the Brigham and Women's Hospital and Mount Sinai Hospital in New York, NY
Currently Dr. Maitland occupies the following positions: Asst. Professor, Department of Medicine, Division of Allergy & Clinical Immunology at Icahn School of Medicine at Mount Sinai, New York, NY; and Medical Director, Comprehensive Allergy & Asthma Care, Eastchester and Tarrytown, New York. She can also be found at 3-pillars-therapeutics.com.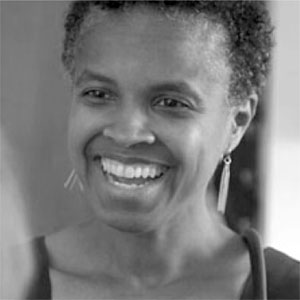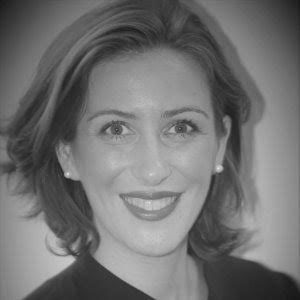 Dr. Isabelle Brock performs advanced clinical research and offers comprehensive services to clients with Ehlers-Danlos syndrome (EDS), connective tissue disorders, dysautonomia, mast cell disorders, and problems with posture and proprioception.
Dr. Brock earned her Doctor of Medicine at Windsor University School of Medicine in St. Kitts, West Indies, and holds a Bachelor of Art in Italian Philology from the University of Stockholm in Sweden. She continued to pursue her education at Paris-Est Créteil University in Paris, France, where she completed a certification course in the diagnosis and treatment for EDS. Her thesis work was the basis to create the EDS Paris scale, a tool to rapidly screen for EDS based on a large case-control study.

Dr. Brock has more than six years of experience in EDS research at several medical clinics. She helped open two clinics solely dedicated to EDS and its comorbidities.
In Paris, she worked as lead scientist at the Hospital Hotel-Dieu de Paris and as chief of research at Ellasanté, Paris. She serves as clinical project manager at the Research and Study Group for EDS (GERSED) in France. At the US/UK Ehlers-Danlos Society, Dr. Brock serves as a member of the International Consortium on EDS, Pain Management Group, and Clinical Pathway and Guideline Group.
Dr. Brock has co-authored and published several articles on EDS.
She is a member on the scientific committee of the Foundation for Research and Advocacy in Muscle Pain Education (FRAME) and serves on the executive board at GERSED, where she reviewed the national guidelines for the treatment of hEDS for France. Dr. Brock is also a member of the scientific committee and keynote speaker at the EDS Initiative Deutschland.
Dr. Brock is fluent in five languages: English, Italian, Swedish, French, and German. She can also be found at 3-pillars-therapeutics.com and qolify.org
Dr. verna greer, md, mba, ms
Dr. Greer has always been interested in gaining a deeper understanding of the impact of nutrition, physical, and emotional wellbeing, on overall health. More recently, she has become fascinated by how nutrition can significantly influence chronic conditions such as connective tissue disorders.
Dr. Greer earned a Bachelor of Art in Chemistry and Africana Studies from Cornell University, followed by a Doctor of Medicine from New York Medical College. She then completed her residency at the former St. Vincent's Hospital and Medical Centers in New York City, and became dual board certified in Internal Medicine and Pediatrics.
She has fifteen years of experience working as an Internal Medicine/Pediatrics Hospitalist and two years as an Urgent Care Provider during which time she has served as a Medical Director, President of the Medical Staff, and Department Chair of Pediatrics.
She subsequently pursued further education aligning with her aforementioned interests, by completing a Healthcare Master's in Business Administration from George Washington University, a Certification in Functional Medicine from the Institute for Functional Medicine, and a Masters in Human Nutrition from The University of Bridgeport. She is also a Certified Nutrition Specialist (CNS) candidate.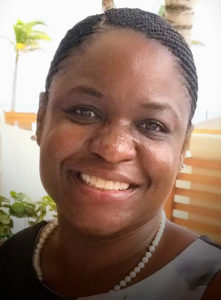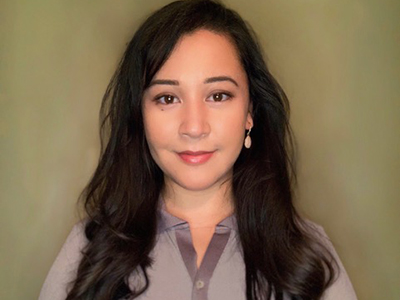 Dr. Megan Frias, DC
MS, CNS

Chiropractor
Nutritionist
Dr. Frias has always been interested in the health and wellness of patients.
She began her educational journey with an Honours Bachelor of Science degree in Kinesiology at McMaster University in Hamilton, Ontario, Canada. She continued her education, obtaining her Doctorate of Chiropractic from Life Chiropractic College West, graduating cum laude. She is currently finishing up her master's degree in Human Nutrition and Functional Medicine from the University of Western States. She is also a candidate for the Certified Nutrition Specialist certification.
Her philosophy lies in restoring a patient's health and vitality by understanding and treating the root cause of disease.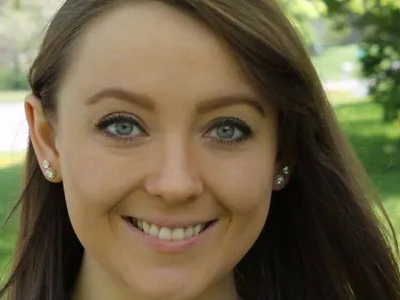 Gabbrielle Jackson, MS, CNS

Nutritionist/Neural Retraining Specialist
With an educational background in nutrition, nursing, and psychology, Gabbi specializes in evaluating the environmental, emotional health, nutrition, and lifestyle factors that contribute to overall health and disease.
Gabbi graduated with a master's degree in Human Nutrition at the University of Bridgeport and has earned the Certified Nutrition Specialist designation.
Gabbi is focused on educating and supporting individuals seeking improved health and wellness.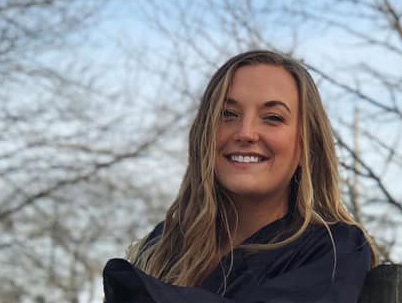 Morgan Heisey, MS, CNS
Nutritionist
Morgan has always been passionate about whole-person health and nutrition, especially as it relates to chronic and genetic diseases. In more recent years, her passion has evolved to include nutritional genomics.

Her educational journey began at West Chester University of Pennsylvania where she graduated summa cum laude with a Bachelors degree in Cell & Molecular Biology. Here, her studies concentrated in human genetics and her passion for rare and chronic diseases was born.

She continued her education at Maryland University of Integrative Health, obtaining a Masters degree in Human Clinical Nutrition. With this degree, she is also a candidate for the Certified Nutrition Specialist (CNS) designation.

Her philosophy aims to restore health and balance by acknowledging biochemical individuality and targeting of the root cause of disease.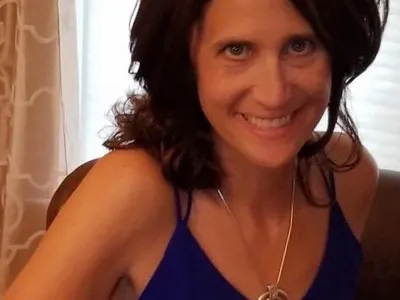 Jaimy Blazynski
Environmental Assessment/Neural Retraining
Jaimy began her career as a personal coach in 2005. After experiencing a variety of adversities in her life, Jaimy used her experiences to develop resiliency and strength. She considers this transformation to be her biggest accomplishment, and she has turned it into an opportunity to help others.
To assist her clients achieve their personal goals, Jaimy uses several coaching techniques, including affirmations, visualizations, and mindfulness to give her clients the power to view their experiences through a happy, healthy lens.
Jaimy's techniques lead to a whole new way of thinking to create the fulfilling life we all deserve.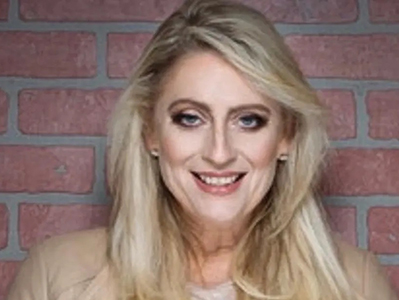 Sabrina Vaz
Pilates/Exercise Instructor
Sabrina was drawn to Pilates after sustaining injuries in an automobile collision. Pilates helped heal her, transforming her spine and developing her understanding of the mind-body connection.
Sabrina has studied with several Pilates Elders and is considered a true second generation Pilates instructor. She ran her own studio for 21 years, working with Parkinson's patients, clients with Ehlers-Danlos Syndrome, fibromyalgia, and other special populations.
Learn more about Sabrina at www.beautifullybalancedcoaching.com.